The artistic side of satellite images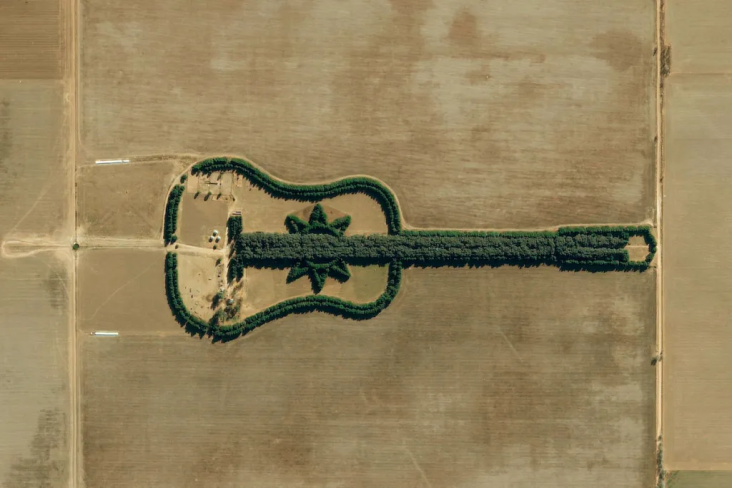 Space and satellites are topics that instantly draw the audience's attention. Usually, expectations are related to unique scientific and technological aspects of everything out of our atmosphere.
Well, that's indisputably true, but today I'd like you to appreciate satellites' unexpected artistic and creative side through 3 examples.
Graffiti: not only messages of love
This will never be forgotten. An artistic event organized around the idea of making the largest selfie from space, was captured at 11.02 a.m. on 23 March 2022 in Rimini, Italy. At that precise moment, the Pléiades Neo satellite transited over our heads, taking a photo of the STOPCLIMATECHANGE sign composed by all the people on the beach who had joined the event to spread a crucial message for the survival of our Planet. Amazing.
The event was organized by the volunteers of "The climate route" and held with the support of Planetek Italia, which planned the satellite passage of a Pléiades satellite constellation from Airbus Defence and Space over the coast of Rimini.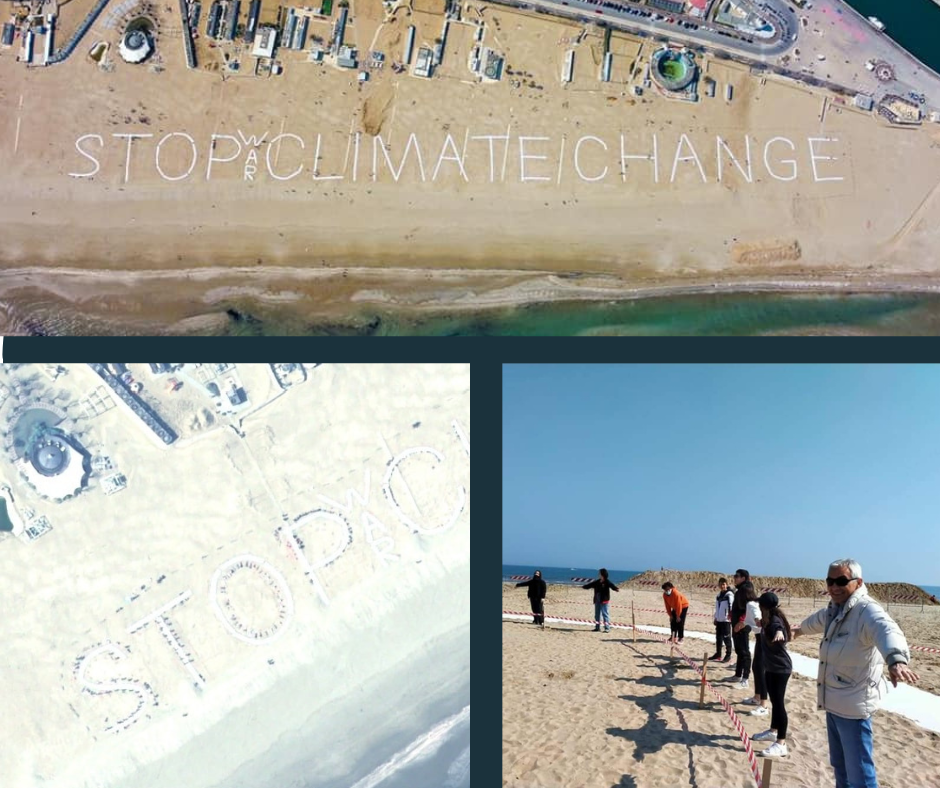 A glimpse of the planet from above reveals spectacular views.
If you love trekking and nature, you can't miss the Guitar Forest in Argentina, a natural monument with an unusual guitar shape stretching over 1 km in length and consisting of more than 7,000 trees. From the ground, you cannot see the artistic side of it, but walking around it with a satellite image in hand, becomes a breathtaking experience.
Cities, events, and stunning satellite images
A new and breathtaking perspective of the world's major cities? Satellite images provide it. Seen up close, cities like Paris, Venice, New York, and Barcelona are already a spectacle. It is perhaps more so to admire them from an unusual distance. From space, for example.
How can one overlook the Arc de Triomphe? And the peculiarities of Dubai? Or Barcelona's Sagrada Familia.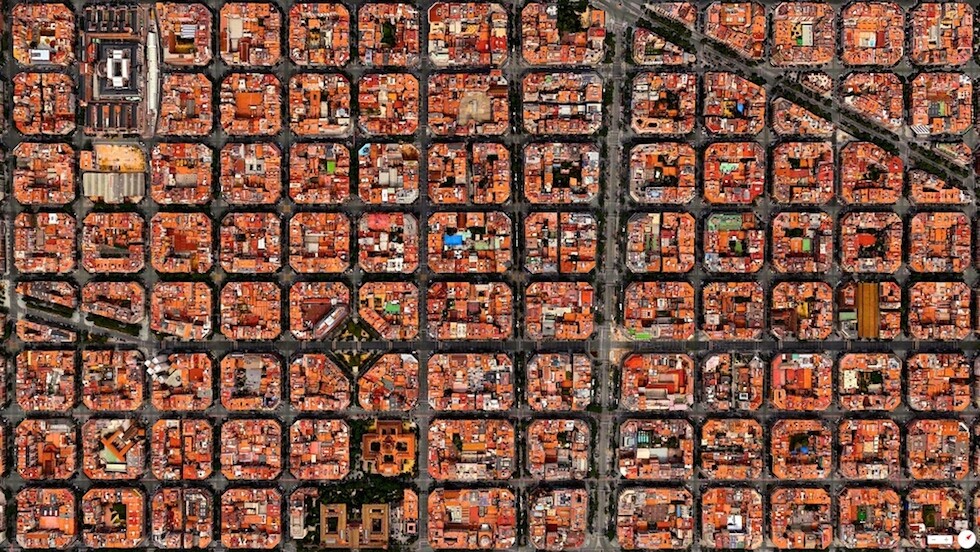 Doesn't it already make you want to pack your bags?
Admiring these images today is easier than one might think. Just by being at home, we can access spectacular archives of photos, following people, companies, and portals that offer these images for free. Ken Joyce, Director of SecureWatch at Maxar Technologies, shares Maxar's high-resolution images all the time on his Linkedin profile. Always up-to-date with an eye on current popular places and locations of natural or artificial events. He tells us the story behind each image, sometimes comparing multiple images showing how the #ground, buildings, roads, and ocean have changed at a particular time. Even the Instagram pages of Maxar and Planet are incredible archives of spectacular satellite images that look like real artistic photos of landscapes and cities.
Last but not least, Airbus Defence and Space site allows you to search for images from around the globe for free. You can search by markets, continents, sensors, and so on…
Learn more about free satellite images, open data, and resources
Don't be unprepared when doing these searches, and take advantage of the free online courses offered by the EO-Learning website.
Read on: Join "Earth from Space" newsletter on LinkedIn