Revolutionizing Building Monitoring in Indonesia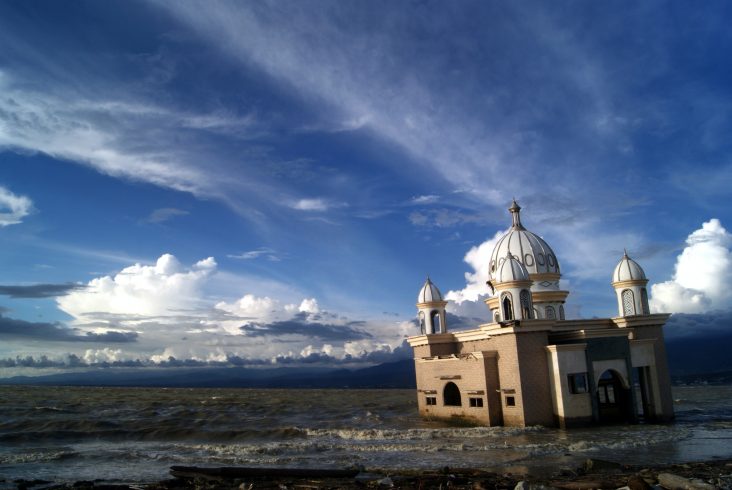 In the ever-evolving world of Earth Observation, groundbreaking technologies are transforming how we monitor and evaluate our surroundings. An exceptional collaboration between Planetek Italia, the Asian Development Bank (ADB), and the Indonesian National Research and Innovation Agency (BRIN) is at the forefront of this progress. Together, they are harnessing the immense power of Rheticus Building Check, an innovative environmental information monitoring service, to elevate building monitoring efforts to unprecedented levels.
With a primary focus on bolstering disaster resilience in Indonesia, ADB has commissioned a cutting-edge EO-based impact assessment of subsidence hazards for buildings and infrastructure in five major cities: Jakarta, Cirebon, Pekalongan, Semarang, and Palu. By combining Rheticus' state-of-the-art ground motion maps with building characteristics derived from the advanced 3D model of the World Settlement Footprint developed by DLR, this subsidence hazard service aims to provide invaluable insights into the stability of the land surface.
The need for such monitoring capabilities became evident following the devastating earthquake that struck the Indonesian island of Sulawesi in September 2018. The catastrophic event, a tsunami, landslides, and soil liquefaction, wreaked havoc, claiming numerous lives and causing widespread destruction to homes, buildings, infrastructure, and farmland. In response, satellite information emerged as a vital tool for local officials and ongoing recovery efforts.
In collaboration with ADB, European Space Agency (ESA) was pivotal in providing Indonesian authorities with cutting-edge hazard-mapping tools derived from Earth observation data. One such tool is the groundbreaking Rheticus Displacement monitoring service offered by Planetek Italia, enabling precise tracking of ground movements down to the millimeter level. By meticulously analyzing data acquired from the Copernicus Sentinel-1 radar mission, areas experiencing land deformation can be swiftly identified and closely monitored.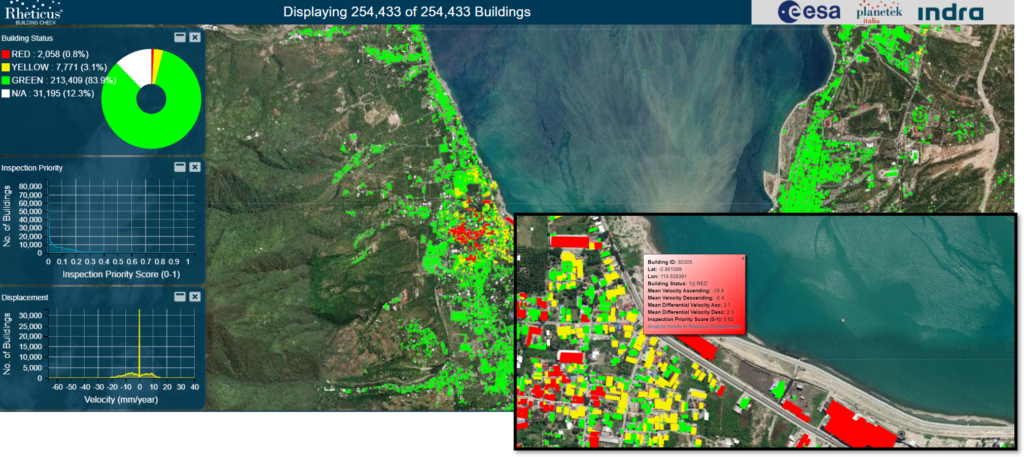 A comprehensive week-long training course was organized as part of the ESA-ADB-Indonesian government collaboration to further bolster Indonesia's disaster resilience capabilities. This intensive course aimed to equip officials with the necessary expertise and skills to harness satellite data products effectively. The ultimate goal is to maximize the potential of these resources in monitoring seismic risks, volcanoes, subsidence, and landslides. Furthermore, the Indonesian government is actively encouraged to leverage ESA's Geohazard Exploitation Platform, an online tool designed to streamline identifying and evaluating various geohazards.
To learn more about ADB's experience visit ESA GDA website.
To learn more about Earth observation enroll to our free online courses platform EO-Learning.
Read on: Join "Earth from Space" newsletter on LinkedIn