2019 is the 25th anniversary of the foundation of Planetek Italia. The achievements of today and tomorrow lay on our successfully long history in the Earth Observation (EO) by satellite. Looking at the Earth from Space is a fascinating experience, but let this experience become a useful knowledge for people and communities is a completely different and challenging task.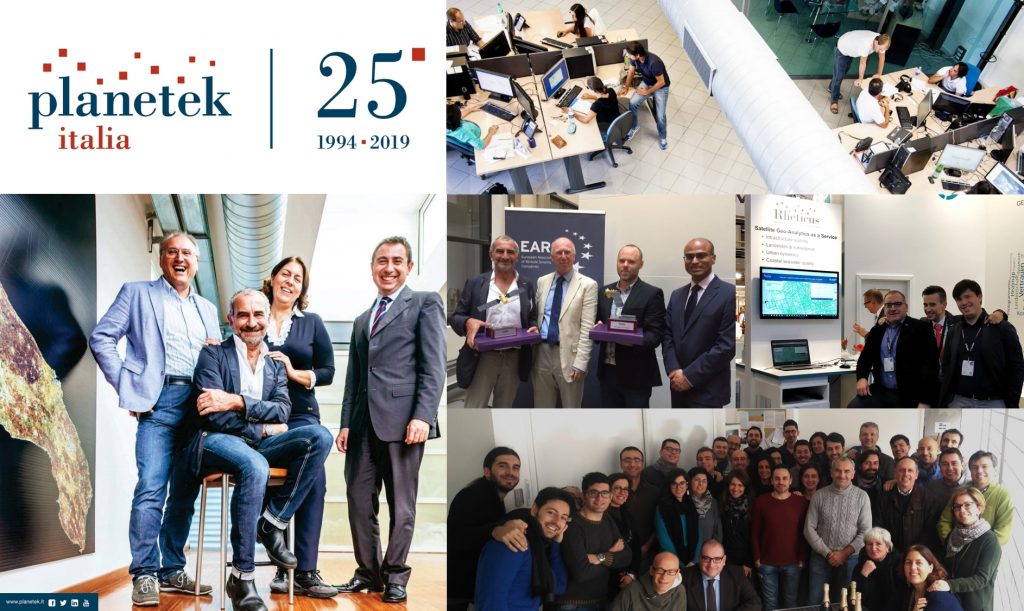 In 1994, Planetek Italia was a rare example of brand new company in the field of Remote Sensing, the old-fashioned name of EO that resulted from the application side of Sensing instead of from the upstream satellite industry. This peculiarity, strongly bonded within our DNA, was also central in our value proposition to customers and partners.
One of the very first Planetek's project developed an operational connection between EO and GIS. Nowadays, this seems rather obvious, but 25 years ago was a real breakthrough, defining the success of EO in transforming data in information. A fundamental enabling technology for the "newborn star" was the Internet. The World Wide Web was an exceptional business enabler, allowing building an ante litteram start-up in Italy's deep south at reasonable costs. As for many other industries, the role of the Internet was also to become a new performing vehicle for delivering our services and applications in a timely and effective manner.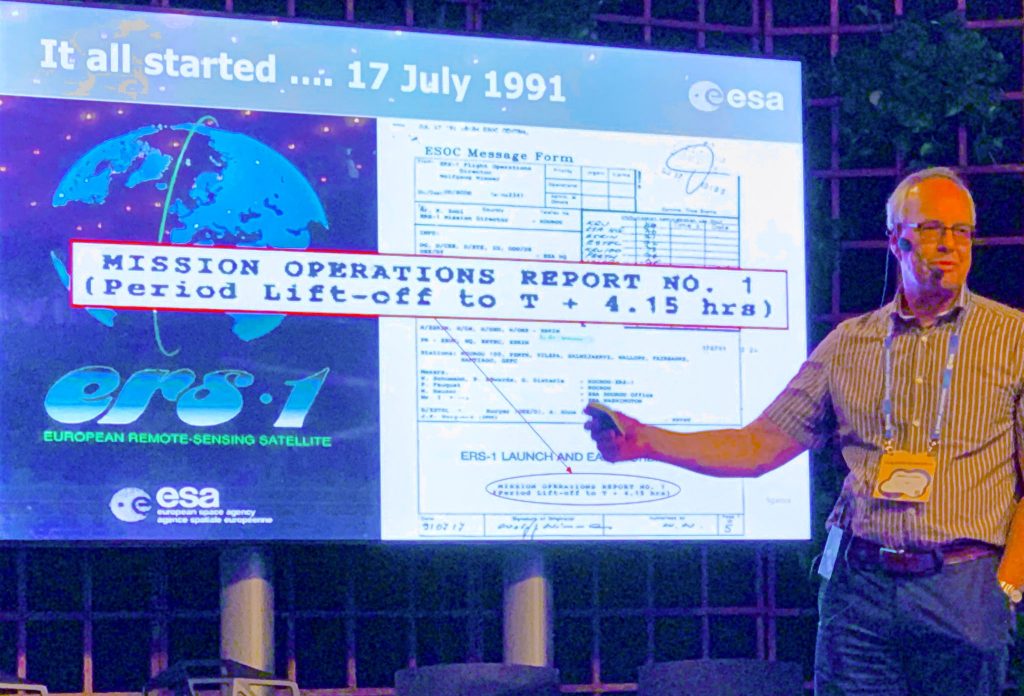 Truth be told, in Planetek's very early years the customer centric approach was more an intuition than an operational and structured strategy: we had the enthusiastic goal of focusing on end-users rather than on technologies. We had to wait the early 2000s to code our philosophy in a formal business best practice: the DESIGN THINKING was born thanks to the visionary "Form of the Future" book by Bruce Sterling. This new awareness projected Planetek in a completely new way of service design and execution, evolving from the traditional "requirement -> specification -> delivery plan" to a continuous cyclical and user-centred development. Our approach to service design – so appreciated 20 years ago – is still today the true distinctive feature of Planetek in the fast growing EO industry.
Nowadays, the EO is rapidly evolving towards new tools and approaches to missions' design and sensors development. Moreover, the information delivered to end-users moves fast, from traditional project-base bespoke products to seamless provided flows of analytics, strongly related to end-users business models and needs. Furthermore, the market is rapidly changing, from a traditional Government-based demand, passing through a growing interest on commercial users, toward a horizon of satellites for consumer services.
Finally yet importantly, even the traditional human end-users are giving room to a new emerging user: THE MACHINE.
Copernicus, the European EO programme, is a cornerstone of this evolution, assuring 30 years flow of open and free data, and shaping a clear opportunity to evolve from ad hoc service delivery to the info-as-a-service paradigm: Planetek gave birth to Rheticus®. As in the past, the challenge is moving EO from data to information, and RHETICUS represents a way to move from data to actionable knowledge.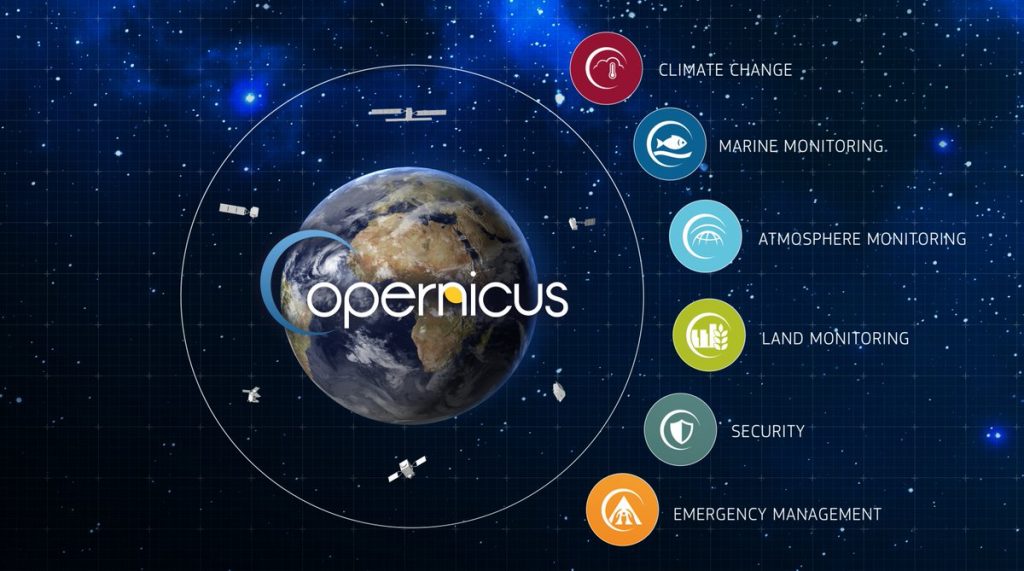 This evolution has been fuelled also by several technological developments of our industry partners, data providers like Airbus DS, WorldView Global Alliance, DigitalGlobe and Planet, and software developers like Hexagon Geospatial. The provision of Data and Software as a Service is a logical enabler of info@as design and development.
The natural consequence is to understand the impact of EO to Big Data paradigm, as well as the integration of A.I. on ground segment and on-board systems to shape the missions of the future. The endless catch-up of Planetek toward his motto ("Simplifying the complexity of Space") gives us a new challenge and moves our services and applications from ground to space. Nowadays, Planetek is beyond the Upstream – Downstream dualism, speedily projected to a seamless stream of satellite data: the SPACESTREAM.
Planetek's story is the adventure of an Italian SME that reinvented his mission and reshaped the future of Earth Observation throughout the last 25 years.
Stay tuned with Planetek's activities.
Throughout 2019, Planetek Italia will celebrate its 25-year long history in business by promoting a series of events at national and international levels. The first event was the "Back to the Future EO" conference held in Milan, Italy during the ESA's Living Planet Symposium 2019 (Watch the Gallery).
Stay tuned with Planetek's activities and support us with your likes and comments, following #Planetek25 and #BackToTheFutureEO hashtags on our channels Twitter, Facebook and LinkedIn.