Copernicus and Rheticus: cooperating since 500 years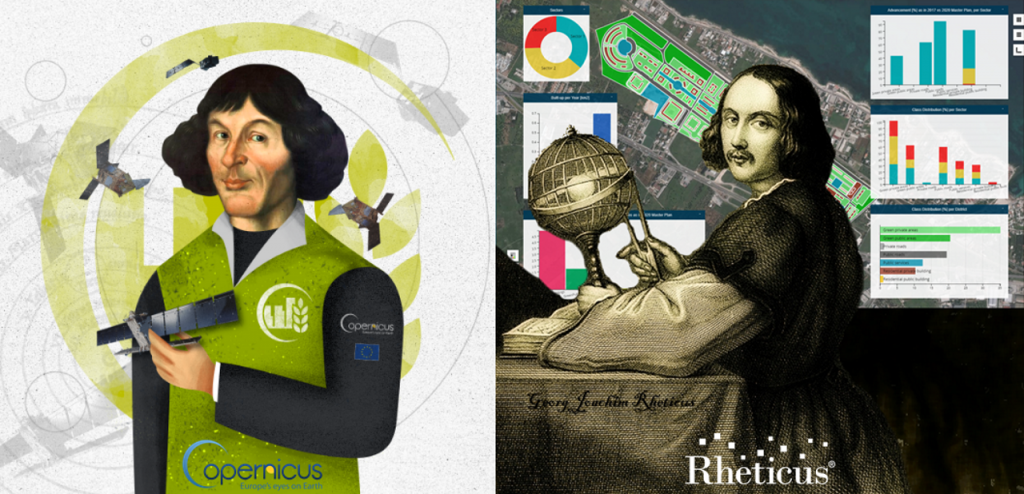 Nicolaus Copernicus is one of the most famous astronomers, known for his revolutionary theories.
A key person in Copernicus professional life was Georg Joachim Rheticus, whose support was essential to allow the publication and the dissemination of Copernicus works.
Nowadays Copernicus is also the name of the Earth observation program of the European Union, that celebrates whit his name the famous astronomer.
The enormous flow of data coming from the Sentinels, the satellite constellations supporting the operational needs of the Copernicus programme, are processed and delivered as business-ready information by the Rheticus platform, named by Planetek Italia after the Copernicus pupil.
Rheticus includes all the capability to ingest and process the data, extract information and manage it in user-friendly dashboards.
Rheticus platform processes every months hundreds of new Copernicus (Sentinel-1) images, over large areas all over the world. All this flow of information generated by several thousand of images allows for example Planetek customers in the field of water and wastewater management, to enhance the network inspection efficiency of more than 30% using information derived from satellite ground motion measured data. (read more about this success story)
And so, after 500 years, Rheticus is once again supporting the dissemination of results enhancing Copernicus value.